Mark R. Vittori, DDS - Lisle & River Forest, Illinois Dentist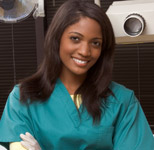 Welcome to our practice!
When you come to our office, you will be our highest priority. We will focus on making your stay as warm and comfortable as possible and we are happy to go the extra mile to give you a better quality of dental care. Our aim is to give you an outstanding dental experience
We have created a warm dental practice that will offer our patients
Honesty & Respect
Great Dental Experience
High Quality Care & Treatment
We built this practice on traditional high-morals. Our focus is to always offer the highest level of patient satisfaction. We invite you to come to our practice and to experience first-hand how much better your care can be.